Mariner 2

Mariner 2 was the first space probe to reach a planet other than the Earth. It was launched in August of 1962 and made close-up observations of Venus in December of the same year. Mariner 2 observed that Venus did indeed have a very hot surface, noted that the thick cloud cover had no breaks, and also found that Venus did not have a magnetic field.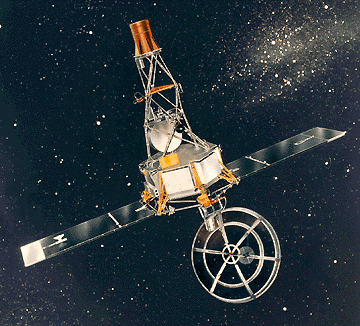 The StarChild site is a service of the High Energy Astrophysics Science Archive Research Center (HEASARC), Dr. Alan Smale (Director), within the Astrophysics Science Division (ASD) at NASA/ GSFC.
StarChild Authors: The StarChild Team
StarChild Graphics & Music: Acknowledgments
StarChild Project Leader: Dr. Laura A. Whitlock
Curator: J.D. Myers
Responsible NASA Official: Phil Newman
If you have comments or questions about the StarChild site, please send them to us.